---
Written on June 14th, 2009 by Oliver Kim
Comments: 2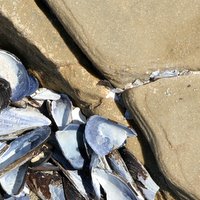 This post addresses several Questions in relation to the TOK Essay.
D

isclaimer:
The following advice is my personal advice to my students and not approved by the IB (or by anybody else). TOK examiners may have a different opinion on these issues. Use the information at your own risk.
1. Can I use the word "I" in the essay? Can I write the essay in first person?
The TOK essay is a personal essay. Yes, you can use the word "I", but you do not have to. As a matter of fact, this may even be useful if you give personal examples. Still, do not forget that the TOK essay is a formal essay. Do make sure that the essay uses a formal language nevertheless.
2. Do I have to do research? Do I need a bibliography?
No, research is not required according to the criteria, but it may be helpful. The TOK Essay is not a research essay, it is an argumentative essay. You will not get points for only summarizing other people's ideas. You get points for analysis and for understanding of these ideas. If you do use quotes or other people's ideas, then you must give a proper bibliography, of course (as a matter of fact, points will be taken off otherwise).
Continue reading »