---
Written on January 24th, 2010 by Oliver Kim
Comments: 4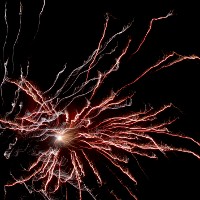 Here are 2 videos which link arts, math, sense perception and emotions. Watch them! They are very good, easily understndable and motivating!
I
found two videos which illustrate the importance of emotions and perception in understanding statistics. In the first video, the speaker Hans Rosling uses animated graphs to visualize the development of different countries. It is a powerful illustration on how a visual representation (sense perception!) of numbers in the form of colorful dots greatly helps in understanding statistics. Tables with numbers alone are too difficult to perceive. Rosling's computer program makes these numbers accessible.
The second video is quite remarkable as well. It links the areas of knowledge arts, statistics (math), with the ways of knowing sense perception and emotions. The photographer Chris Jordan wants to create impact by visualizing very large numbers and thus causing emotional involvement. We people often do not want to act to improve our environment, for example, becasue the numbers and statistics that we have available are simply to abstract and too large. What does it mean, when we say that we use millions of paper cups every day? How much is a million? Is this a lot? How much is a lot? Chris Jordan's artwork helps us in perceiving these numbers, this way causing emotional involvement and creating an incentive to act.