Legal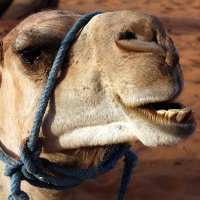 You may:
Listen to the MP3 files online (of course).
Download the audio files to be stored on your MP3 Player or computer and listen to them (either over the link, or using special podcatching software).
Use the information in the MP3 files for your TOK essay and TOK presentation, if you consider it relevant. Copyright does not protect the information itself, copyright protects the way that the information is communicated. This means that you may not use the same wording that I used for your own TOK essay and presentation.
You may not:
Include the MP3 files on your own homepage or use other ways of distribution.
Modify the MP3 files in any way.
Use the files or the information and images of this site in any other unacceptable, unethical or illegal way.
Disclaimers:
It is a non-commercial site, serving educational purposes only. I have created this site as an e-learning site for my own students.

This website and its content is not affiliated with or endorsed by the International Baccalaureate Organization (IBO).
I am personally also not affiliated with the IBO.
This website is not affiliated with or endorsed by the school that I teach in.
The content can naturally not guarantee you a high TOK mark, the content is also not based on the official IB TOK syllabus. The use of the content is on your own risk. Different teachers teach TOK differently and place a different emphasis and focus on the different topics. This site presents my personal approach and is therefore not official.
I can not guarantee that the information presented on this website is factually correct. Use at your own risk. I can not be made responsible/liable for damages resulting from the use of the information presented on this site.
Privacy Policy for www.toktalk.net
If you require any more information or have any questions about our privacy policy, please feel free to contact me.
This privacy policy document outlines the types of personal information is received and collected by www.toktalk.net and how it is used.
Cookies and Web Beacons: www.toktalk.net does not use cookies.
DoubleClick DART Cookie

Google, as a third party vendor, uses cookies to serve ads on www.toktalk.net.
Google's use of the DART cookie enables it to serve ads to users based on their visit to www.toktalk.net and other sites on the Internet.
Users may opt out of the use of the DART cookie by visiting the Google ad and content network privacy policy at the following URL – http://www.google.com/privacy_ads.html

Some of our advertising partners may use cookies and web beacons on our site. Our advertising partners includes Google Adsense. These third-party ad servers or ad networks use technology to the advertisements and links that appear on www.toktalk.net send directly to your browsers. They automatically receive your IP address when this occurs. Other technologies (such as cookies, JavaScript, or Web Beacons) may also be used by the third-party ad networks to measure the effectiveness of their advertisements and / or to personalize the advertising content that you see. www.toktalk.net has no access to or control over these cookies that are used by third-party advertisers. You should consult the respective privacy policies of these third-party ad servers for more detailed information on their practices as well as for instructions about how to opt-out of certain practices. www.toktalk.net's privacy policy does not apply to, and we cannot control the activities of, such other advertisers or web sites. If you wish to disable cookies, you may do so through your individual browser options. More detailed information about cookie management with specific web browsers can be found at the browsers' respective websites.
Contact ("Impressum"):
I am owner of the website, responsible for the content and copyright holder of text, images and audio material of this website. I will not respond to questions asking for help for the TOK essay and/or presentation.



[contact-form 1 "Contact form 1"]