Help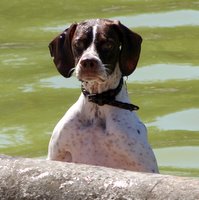 For playing the mp3 files online
Make sure that you have a flash player installed. Otherwise you will not be able to play the files from your web browser. If you don't have it installed, then the browser will ask you if you want to install it.
For subscribing to the RSS feed
The whole idea behind RSS feeds is so that you can obtain the newest MP3 files from this site without having to check this Internet site using a web browser. You need a so-called feed aggregator/podcatcher for this purpose. This is a program that automatically checks the websites that you want for the newest podcasts or blog entries. The program will then automatically download the newest editions. If you want to do this, then there are two steps for you to take:
First, you must first obtain a "feed aggregating software" (or "podcatcher"). The chances are pretty good that you have already one installed (or maybe you just want to download a plugin for your browser). In any case, there is a list of software here. If you can not decide on one, then try Juice. This seems to be a pretty popular podcatcher.
Second, you must copy the link (on the top-right of this web page) into the aggregator. Right click on the icon and copy the link ("Copy Link Location" or just "Copy"). Obviously you do not want too copy the picture.
Then paste the link it into your aggregator. There should be a separate menu point to add links.
You have problems copy-pasting links? Type in the address http://www.toktalk.net/feed into your feed aggregator. It works the same.
You will then see a list of the most recent MP3 files. You can select those files that you want to download and listen to.
For downloading MP3s
Right-click on the MP3 button to display a popup menu. Click save link as (or save target as) to save the file on your disk.
You can also click on the RSS feed buttons to display the MP3 files for saving.
If you can not hear any sound
Make sure that you have enabled WAV in your volume control, and both master volume and WAV volume are turned up.
Did you plug in the earphones correctly? Do not plug the earphones into the microphone jack – it happens more often than you think!
If you can not see the background photos of the menu
Can only see the menu text without a background photo? Is this the only image you can see? If the menu on top looks like this picture here, then you need to download a new Version of your Internet Explorer. Version 6 is not able to show transparency.