---
Written on August 6th, 2009 by Oliver Kim
Comments: 0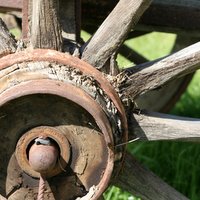 I'll be exploring the relationship between arts and ethics. Is it necessary for art to go against moral and ethical conventions in order to be considered "good" art? Where are the limits to the freedom of expression of art? In this episode I'll be asking questions, and not give answers!
I
n this episode, I'll be exploring the relationship between arts and ethics. Some time ago, I read an interesting news report, one which links the two areas of knowledge Arts and Ethics. It's about an unusual art exhibition. The artist placed 10 kitchen blenders on a long table. The blenders have sharp rotating knives and are normally used to smash vegetables or fruit. But in this case, each one of the blenders contained a live little gold fish swimming in some water. The visitors of the museum now had the choice of turning on the blenders – or not. The visitor, essentially, became the "rulers of the decision on life and death", too use the words of the artist. According to news reports, some visitors indeed turned on the blenders, killing the fish, making fish soup. Animal rights activists complained, of course, and the police started to get involved as well.
When I first read about this art exhibition, I had to ask myself several questions.
Must art provoke? Is it necessary for good art to provoke emotions and a discussion?