---
Written on August 23rd, 2009 by Oliver Kim
Comments: 0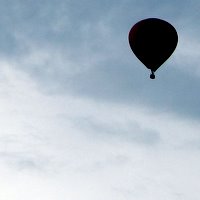 To what extent does math reflect the real world? Some mathematical equations deliver results that have no connection to reality. This episode applies the correspondence and coherence theory of truth to the area of mathematics.
O
riginally I wanted to call this episode "Does Math Reflect Reality?" or "The Limits of Math" but then I decided on the title "How Math can be Right and Wrong at the Same Time" – it sounds more, how shall I say… captivating.
And yes, I'm going to start off with a little mathematical task to illustrate that mathematical solutions do not always correspond to reality. Let's start off simple. Certainly you remember the Pythagorean Theorem. If the length of two sides of a right triangle are known, then it's easy to calculate the third side: a²+b²=c². I'm going to show you now an example using this formula.
Lets use some simple values to make calculation easy. If the lengths of the two legs of the right triangle a and b have the values 3 and 4 (a=3 and b=4), what is the length of the hypotenuse c? Continue reading »