---
Written on December 20th, 2009 by Oliver Kim
Comments: 5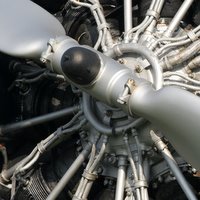 Are there any statements that are absolutely and certainly true? Yes! Analytic statements are true by their own nature. In this post I'll outline some of them.
One of my most favorite responses to questions from students is: "It depends on how you see it." To many of my students this response can be quite frustrating at times. "Why can he not give us a clear, clean, yes/no answer to a simple question? Why does he always want to explore the 'grey zone'? I want to have some certainty!", they say.
Well, today I'd like to do exactly that. I'd like to give you a few examples of statements that are absolutely, 100% true. These statements do not require a complicated debate on whether they are true or not. The examples that I'm going to give you are going to be absolutely true with 100% certainty. This may come as a surprise to some of you, who were taught that you are supposed to critically examine and question nearly everything.
There are indeed categories of statements that are true by definition. Philosophers like to call them analytic statements. We know that they are true and they do not require empirical verification (verification by sense perception). Well, here we go:
"TOK is Theory of Knowledge": This is a statement of identity. They are true by definition. Can you give me a counter example? Some of you may now say that "TOK" could also stand for something else. True, but this still does not make the sentence "TOK is Theory of Knowledge" wrong! Another example could be "Mike is Michael."
"All white swans are swans", "A mouse is an animal", "All TOK students are students." These statements assert that one class (eg. mouse) is included in a larger class (eg. animal). Statements of inclusion are also always true. Now, again someone may object here. What about a computer mouse? A computer mouse is not an animal, so the statement "A mouse is an animal" must be wrong! No. In this case we have simply given two objects (the little animal and the computer hardware) the same name, but they are still different objects and therefore belong to different categories or classes. We still mean different things, even though we call them the same way.
"One meter has 100cm", "A bachelor is an unmarried man", "A square has four sides": These are definitions and they are true by definition. The point is, that certain things are true because we defined them to be true. If some international commission were to decide that there are only 99 cm in one meter, then this would be the new truth and the new basis for future measurements.
"If you are alive, then your heart beats": Statements that make an implicit meaning explicit are also 100% true. Here are two more examples: "Every husband is married" and "If Armstrong was on the moon, then his little finger was also on the moon."
Dogmatism and skepticism are both, in a sense, absolute philosophies; one is certain of knowing, the other of not knowing. What philosophy should dissipate is certainty, whether of knowledge or ignorance. – Bertrand Russell
---